A common question people have for me is what property can i keep when i file bankruptcy. Other questions revolve around a fear of the impact of bankruptcy. Most people who would benefit by filing bankruptcy elect not to because they're afraid they'll lose their home and other property.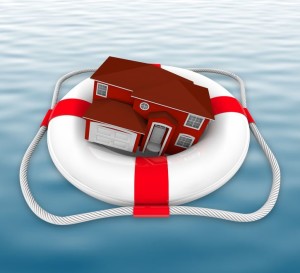 Most of their property may have taken a lifetime of labor to acquire.  This is understandable.  Especially considering Chapter 7's common nickname as Liquidation Bankruptcy.  Therefore the question for most people filing bankruptcy is What property can I keep when I file bankruptcy
As a practical matter most Chapter 7 bankruptcies fall into the category referred to as "No Asset" Chapter 7.  This term means there aren't any nonexempt assets to distribute. Because all assets are non-exempt, this is a "no asset bankruptcy."  The National Association of Bankruptcy Trustees reports that approximately ninety percent of Chapter 7 Bankruptcies are No Asset.  This means that debtors keep ALL of their property in these bankruptcies.  However, if a debtor elects to surrender exempt property such as financed vehicles, it is an exception.
Exemptions Help You Protect Your Property:
The exemption system is a powerful tool for Oklahoma. This is because it allows you to forgive debts and to keep most of their property.  Our Oklahoma bankruptcy attorneys analyze our client's portfolio of assets to determine if they are exempt.  We help plan your bankruptcy and advise you how to lawfully protect your property.
The exemption system is particularly effective in Oklahoma because debtors can use federal bankruptcy exemptions as well as exemptions available under Oklahoma's own exemption system.  Exemptions protect certain assets from creditors in their entirety.  Whereas other property is protected up to a certain maximum value.  The exemption only needs to cover the equity in an asset.  This means that motor vehicle valued at $8,000 with an outstanding loan of $6,500 is fully exempt if $1,500 of an applicable exemption protects the vehicle.
Property You Can Keep In Bankruptcy Due To Exemptions:
Real property or manufactured home (no limit on value of equity)
Certain insurance benefits

Most retirement, pension and ERISA qualified benefit plans

Asset of a business partnership

Motor vehicles up to $7,500

Clothes items up to $4,000

Furniture

Certain public benefits

Trade tools

75 percent of wages earned within ninety day prior to filing bankruptcy (judge may allow more)
Because this is a small sampling of assets that may be protected through use of a bankruptcy exemption, the best option is to consult with an Bankruptcy Attorney. We'll help determine which, if any, of your assets a bankruptcy exemption protects.  Both partners of a married couple can generally claim a full set of exemptions (with some exceptions).
If you have questions like What property can i keep when i file bankruptcy we can help answer it. In a Chapter 7 or other bankruptcy we're here to help you with the process. We'll take the time to analyze the best debt solution for your individual situation.  Our Oklahoma Bankruptcy Attorneys offer a free initial consultation.  We invite you to contact us at South Tulsa Bankruptcy 918-739-8984 or fill out the ask a bankruptcy attorney form today!