If you're struggling to pay your bills, you've likely grown accustomed to constant harassing calls from creditors. You want to pay them off and stop the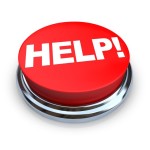 endless ringing of your phone, but simply don't have the money. Your credit score slips lower and lower as the late payments pile up. Every month, you find yourself making financial sacrifices or juggling between whether to pay one bill or another. If you've grown tired of fighting your debt we can help. You don't need to resign yourself to another day of avoiding the phone and mailbox. By choosing the right debt solutions, or bankruptcy you can legally and responsibly address your debt. This allows you address your concerns and work toward a brighter future.
First, there's always the option of paying the past due balances on your bills. This make you current again, then making timely monthly payments thereafter. However, if you were able to remain current on all of your bills, you wouldn't have fallen behind in the first place. Thus, you will need to find a debt solution that is more aligned with your budget and goals.
Debt Settlement:
A debt settlement plan is part of a group of debt solutions that allows you to offer a lump sum payment to the creditor. This is done in exchange for a cancellation of the debt. You can often negotiate a payment that is 30-40% of the total amount you owe. If you are several months behind and believe that the creditor is likely to sell your debt soon, you may be able to settle for a very low amount. Creditors sell debt for pennies on the dollar, then write off the debt. The creditor may be incentivized to take your low offer if it is higher than what they would get if they sold your debt to a new creditor. The debt will show as settled on your credit report, and the account will be closed. This method requires you to have cash up-front, which many individuals do not have.
Debt Snowball:
A debt-snowball plan allows you to slowly but surely pay off debt over time. You begin by making only the minimum payment on each debt. Any leftover money you have each month is applied to the lowest balance. Once that balance is paid off in full, you roll the leftover money over to the next lowest balance. You continue this until your highest balance is paid. Your leftover money will increase as more debts are paid off. This will allow you to allocate more money to paying off the balances each month. Again, this method requires you to have available money on hand. If you cannot pay your minimum payments now, the debt-snowball plan will not be feasible.
Debt Management:
A debt management and debt solutions plan is an option for individuals who cannot make their minimum payments. A debt solutions or debt management plan is usually arranged by a credit counselor for a fee. First, the creditor interviews you, obtains information on your income and expenses, and computes the maximum amount you can spend monthly on your debt. On your behalf, the credit counselor then negotiates with the creditors to reduce both your interest rates and monthly payments. You will pay a lump sum to the credit counselor each month, who will then distribute individual payments to the creditors in amounts agreed upon with the creditors and according to a schedule.
All accounts included in the plan will be closed. In addition, many creditors have stringent requirements for participating in a plan. For instance, some may not allow you to have any open lines of credit while others will require you to drastically cut down on living expenses to prove you are making progress toward being financially stable and savvy. The debt management plan will likely pay off all of your debts in 3 to 4 years, though you can stretch it out for longer to reduce the monthly payments. The debt solutions or debt management plan will not improve your credit score. In fact, the creditors might not even update your credit report to reflect that you are making monthly payments through the plan.
Free Consultation About Debt Solutions in Oklahoma:
All of these options come with their own setbacks. The most significant con is the requirement that you have available funds to pay the bills in some form. If paying even a small amount is an extreme hardship for you, bankruptcy in Oklahoma will likely be your best option. Bankruptcy can assist you with either discharging your debt through a chapter seven or restructuring them into manageable payments in order to wipe your slate clean. An experienced bankruptcy attorney can counsel you on which debt solution works best for you and how to file for bankruptcy. Call us today for a free Oklahoma bankruptcy consultation.