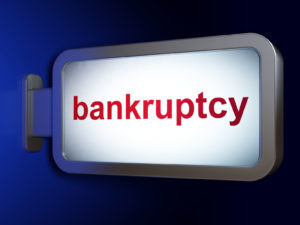 Means Testing For Chapter 7 Bankruptcy is required before you can qualify for a chapter 7. When a potential client contacts a bankruptcy attorney about potentially filing a Chapter 7 bankruptcy, one of the first questions the attorney will ask is "how much money do you make?"  The reason for this question is that the primary qualification for filing a bankruptcy is based on the "means test," which establishes a debtor's ability, or inability, to pay back creditors.
How Do I Qualify For Bankruptcy:
Oklahoma Means Testing For Chapter 7 Bankruptcy is divided into two parts, primary and secondary.  The Primary Means Test is a straightforward look at gross income versus a median income figure for your location.  The median income figure is adjusted for family size.  Means Testing For Chapter 7 Bankruptcy is why it is important for a client to have a good idea how much money they make when they call an attorney.  The means test looks at all sources of gross income for a debtor's family for a six month period, and uses that number to generate a yearly income figure.  This income can come from almost any source.  For instance, if the debtor works a regular job and is paid with a paycheck, the attorney will ask for six months worth of those pay-stubs in order to enter the relevant data into the test.  If the debtor runs a small business or works as an independent contractor, the attorney will ask for a month by month profit and loss to enter.  If the debtor receives benefits like food stamps or veterans benefits, the attorney will ask for records covering those funds.  The major exception to this rule is Social Security.  Funds from Social Security (and Social Security Disability) are not considered income for the purpose of the means test.
Two Parts to The Means Test:
Once the attorney has assembled all the sources of a debtor's income, the attorney will use the means test to determine if the debtor's income is above or below the median income established for the debtor's family size in that area.  If it is below, the debtor is qualified for a chapter 7 bankruptcy.  If it is above, the attorney moves on to the "secondary" means test.  The secondary means test is a complicated series of numbers and equations that asks a simple question:  based on income and certain deductions, could the debtor pay back a reasonable amount of their debt in a three or five year period?  If the answer is "no", the debtor qualifies for a chapter 7.  If the answer is "yes", then the debtor must file a chapter 13 and repay their creditors.
Sit Down and Talk With Your Oklahoma Bankruptcy Lawyer:
Because of this, it is important for the debtor to have at least an accurate estimate of their income when they first meet with their attorney, so that the attorney can properly manage expectations.  Both clients and attorneys become frustrated when an estimate of income turns out to be far lower than reality, and what was expected to be an easy chapter 7 turns into either a chapter 13, or a need for the client to reduce their income for a period of time in order to qualify, significantly delaying the process.  By having a good grasp of the figures, clients can avoid that disappointment, or at the very least, the attorney can warn them before confirming with the data that they may not qualify.  This will help to ensure a good working relationship between client and attorney.
Contact a Tulsa Oklahoma Bankruptcy Lawyer For Help:
Means Testing For Chapter 7 Bankruptcy doesn't have to be so difficult to work out. Our Tulsa bankruptcy lawyers have helped people from all over the State of Oklahoma resolve their financial problems. We can help you file a chapter 7 or chapter 13 bankruptcy so that you can start to rebuild your financial situation. Call us today and let us help you find a way out. Call or visit our Tulsa bankruptcy attorney blog for more information.