Reopening Your Oklahoma Bankruptcy Case requires what the Court calls good cause. One of the concerns we hear from clients is "what if something happens after the case is over?  Can my case be reopened?"  As a general rule, no, once discharged and closed, a bankruptcy is final.  For instance, a court will not reopen a case to add a creditor to the case after the fact. It also wont open to add a reaffirmation agreement that was not filed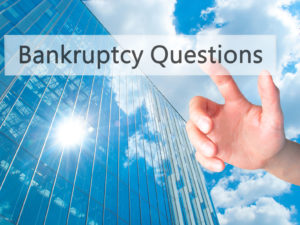 on time.  However, under special circumstances, the court will decide to reopen a case. This involves very narrow circumstances requiring special kinds of relief.
Requires a Motion to Reopen:
To reopen an Oklahoma bankruptcy, the debtor's attorney, must file a motion based on the rules of bankruptcy procedure. Those rules are found in Fed. R. Bankr. P. 5010. This rule states the debtor or other interested party may reopen the case only if its for a purpose contained in 11 U.S.C. § 350(b).  This rule states that a case may be reopened for essentially two reasons.  First, to administer assets, or second, to provide relief to the debtor.  As debtors have no say on the administration of assets, they will only be concerned with relief.
Some Reasons the Court Will Reopen Your Case:
The three most frequent forms of relief for which the court will allow Reopening your Oklahoma Bankruptcy case are redaction, violation of the discharge, or to avoid a lien.  The court will reopen a case for redaction if there is information in the case that should have been redacted. An example of this is a social security number.
The court will reopen a case if the debtor believes that a creditor has violated the bankruptcy discharge. This might be due to a creditor attempting to collect a debt that was discharged in the now closed bankruptcy.  Finally, the court will reopen a case to allow a debtor to file a motion to avoid a lien.  Often, debtors don't even know that a creditor placed a judgment lien against their property (such as their home), until they try to sell it.  Because getting rid of the lien requires a process other than just the original bankruptcy, the court will allow debtors to reopen months or even years later.
Tulsa Lawyers Helping Reopen Your Oklahoma Bankruptcy:
In conclusion, a reopening your Oklahoma bankruptcy cannot be reopened for actions that should have been taken care of in the original case.  A case can be reopened, however, for special kinds of relief, including redaction, violation of the discharge, or to avoid a lien.  If you filed a bankruptcy in the past and are receiving harassment or collection attempts from a creditor in that bankruptcy, or you find your home has a lien against it from a creditor in your bankruptcy, contact a bankruptcy attorney who can get your case reopened and get you the relief you need.
Tags: tulsa bankruptcy lawyers