Oklahoma Bankruptcy Attorneys Explain Bankruptcy
South Tulsa Bankruptcy Law Office: Helping to Free You From Oppressive Debt.
Chapter 13 bankruptcy offers an ideal way for some individuals to find relief from their oppressive or unmanageable debt.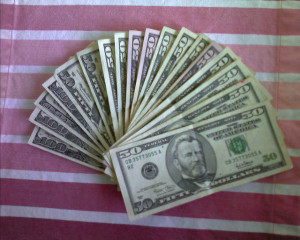 Chapter 13 bankruptcy is frequently referred to as the restructuring debt. This is chapter because it allows individuals to consolidate their debt into one payment.. Chapter 13 bankruptcy differs significantly from Chapter 7 bankruptcy in several ways. In Chapter 13, requires filers to pay back a portion or all of their debts. Unlike in Chapter 7, Chapter 13 filers will not face liquidation of their assets. These debts are instead repaid in a repayment plan created by the filer in connection with his or her attorney.
A Chapter 7 Alternative:
Chapter 13 bankruptcy allows individuals to repay their non-dischargeable debts over a period of three to five years. This bankruptcy type allows you to keep your assets so long as you meet monthly payment obligations.
There are several reasons why individuals may elect to file for bankruptcy under Chapter 13 instead of Chapter 7. Chapter 13 bankruptcy may benefit those who:
Are not eligible for Chapter 7 bankruptcy:

The Chapter 7 means test will exclude many individuals who would otherwise have sought this type of bankruptcy. If your income exceeds the limits for Chapter 7, Chapter 13 may provide the ideal alternative.

Do not want to lose non-exempt assets: Under Chapter 7 bankruptcy, the bankruptcy trustee will seize and sell certain non-exempt assets to satisfy your debts. If you have several assets that will not be exempt, you may not wish to file for Chapter 7 bankruptcy. Chapter 13 may provide the ideal alternative, allowing you to keep the assets you care about.
Hold mostly non-dischargeable debts: Not all debts are dischargeable in a Chapter 7 bankruptcy. Certain debts, such as student loans and secured debts, are not dischargeable. If your debts are comprised largely of non-dischargeable ones, Chapter 7 will be of little use to you. Instead, you can restructure your non-dischargeable debts into a Chapter 13 repayment plan.
You want to keep your home: Chapter 13 also serves the important function of halting any pending home foreclosure and allowing filers to possibly keep their homes throughout the bankruptcy process. If you are behind on your mortgage and face foreclosure but want to keep your home, Chapter 13 can allow you to catch up on your mortgage and maintain your valued home.
Oklahoma Bankruptcy Attorneys Making Your Debts Manageable:
Chapter 13 bankruptcy intends to make your currently burdensome debts manageable. Chapter 13 is a vital tool that can allow you to keep your treasured assets and possessions while fulfilling a repayment plan that you have an extensive hand in creating. An experienced bankruptcy attorney will examine your assets, debts, and income to offer you an individualized analysis as to whether Chapter 13 bankruptcy will be the answer to your financial woes.
South Tulsa Bankruptcy Lawyers Law  Office: Oklahoma Bankruptcy Attorneys.
For some individuals, Chapter 13 bankruptcy offers the ideal way to restructure debt into a lower repayment plan. Chapter 13 bankruptcy allows qualified individuals to wipe out a significant portion of their debt, without requiring them to give up valued possessions. The Oklahoma Bankruptcy Attorneys at Tulsa Bankruptcy Lawyers Law Office have assisted countless Oklahoma residents in filing for Chapter 13 bankruptcy. We will examine your asset/debt portfolio to assist you in making the difficult decision as to whether bankruptcy is right for you. Call the bankruptcy attorneys today to schedule your free consultation 918-79-8984