Tulsa Chapter 7 bankruptcy is sometimes called the fresh start bankruptcy. This chapter of bankruptcy is the most popular and most comprehensive bankruptcy you can file. Not only is it the most popular chapter of Bankruptcy its the most simple to file and if you qualify chapter 7 Bankruptcy will forgive most if not all of your unsecured debt. You don't have to live with crushing debt. You also don't have to live with the fear of garnishments.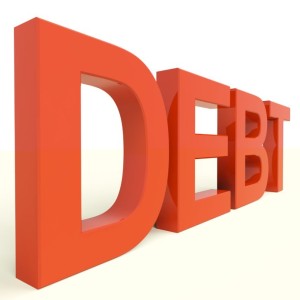 Things to Know About Chapter 7:
You cant have filed a chapter 7 bankruptcy over the past 8 years.
You must satisfy a financial means test.
You must have lived in Oklahoma for the past six months.
Do I Qualify For Tulsa Chapter 7 Bankruptcy:
To qualify for chapter 7 bankruptcy you must not have filed this chapter of bankruptcy in the past 8 years. The 8 years is measured from the date you filed your last bankruptcy not the date the case closed.
The means test considers your family size and compares it to the median family income in Oklahoma. To qualify your income must be at or below this median. The median income changes from time to time and is set by the Internal Revenue Service. The median income test looks at your past six months of income and multiplies the six months by two. By calculating your yearly income this way you're able to qualify in those situation's where you recently lost a high income job that would have otherwise exceeded the income limits.
You Must Be a Resident:
You must have lived in Oklahoma for the six months proceeding filing bankruptcy. This rule is set out in the Bankruptcy Reform Act which was passed in 2005. It is designed to make sure that people don't forum shop between States looking for that state which offers you the best protection. The truth is that for Oklahoman's our Bankruptcy exemptions are some of the best in the country. This means that you keep your home, car and personal belonging in bankruptcy.
What Assets can I keep in Chapter 7 Bankruptcy:
What you can keep in Bankruptcy is dictated by each States Bankruptcy Exemptions. Like I said earlier in this article Oklahoma has some of the best exemptions in the United States. Although the Bankruptcy code is rather complicated in its language below is a short list of those assets you can keep.
Your home
Your automobile.
Your tools of the trade.
Your retirement or other qualified plans.
Your personal belongings to include furniture and appliances.
Certain implements of a family farm. to include animals and tools
Debts Discharged in Chapter 7 Bankruptcy:
You can discharge any foreclosures
You can discharge any repossessions.
You can discharge certain back taxes owed to both the State of Oklahoma and The Internal Revenue.
You can discharge credit card debt.
You can discharge medical bills.
You discharge payday loans.
Contact a Tulsa Chapter 7 Bankruptcy Lawyer: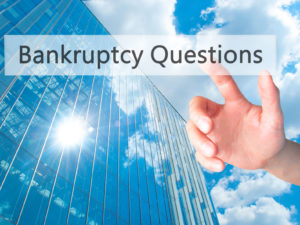 The first thing to do is to call our local Bankruptcy Law Firm. We're here, we're local and we are actual Bankruptcy Attorneys. In most cases one the South Tulsa Bankruptcy Lawyers will answer the phone personally. We will ask you a short series of question's all designed to lower your stress and answer your questions in as relaxed a fashion as possible. If after this we determine that you qualify for either a Tulsa chapter 7 bankruptcy or chapter thirteen bankruptcy we'll set up a free consultation at your earliest convenience.
This is a free consultation and it is totally confidential. Normally we will meet with you within 24 hours and if need be we can meet with you after hours. For a free and confidential consultation with one of the attorneys at South Tulsa Bankruptcy Lawyers call 918-739-8894 or fill out the Ask A bankruptcy Lawyer a Question form found on the left side of this page.