Tulsa Chapter 13 bankruptcy is a type of bankruptcy that consolidates your debt. Its different then a chapter 7 which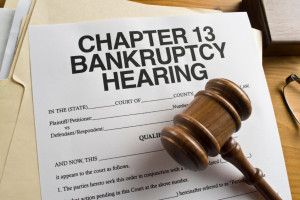 forgives most of your debt. A chapter 13 bankruptcy is a great solution for individuals making above the amount allowed to file chapter 7. Chapter 13 bankruptcy puts you in one monthly payment that's paid to those you owe money. The payment plan may reduce the interest and fees you owe. It may also reduce the total debt owed.
How Much do I Pay Back in a Chapter 13?
The amount that you pay back to your creditors is determined by your disposable income. This is determined by deducting allowable living expenses from your take-home income. Based on your disposable income and the total amount of your debt, you will make payment for up to 5 years. Depending on your disposable income you may or may not be required to pay back the whole debt.
Why File a Tulsa Chapter 13 Bankruptcy?
There are several reasons that a person would file a Chapter 13 instead of a Chapter 7. The most common is that their income is too high to file a Chapter 7. In order to file a Chapter 7 you must pass the means test in your state which looks at the median income for your household size. Another reason to file a Chapter 13 is that you will typically be able to retain your assets even if you are behind on payments like your mortgage or car. Unlike in a chapter 7,  you will be allowed to make up past due amounts on your house and avoid foreclosure.
Considerations In Filing Tulsa Chapter 13 Bankruptcy:
Filing a Tulsa Chapter 13 Bankruptcy requires a strong commitment for up to 5 years. In most cases, all of your disposable income will be used to pay to your debts. In some jurisdictions, your payment will be automatically withheld by your employer and submitted to the bankruptcy trustee. If plan payments are not submitted in a timely manner, the trustee can request that your Chapter 13 be dismissed. If your plan is dismissed, your debt is not discharged. This means that you could be at risk for losing secured assets such as your home or cars.
Circumstances can change in a 5-year period. If you change employment often or your income varies significantly from month to month, it may be difficult to keep up with plan payments. Also, changes in your family situation such as divorce or marriage could affect your income and/or living expenses making it necessary to modify your plan. Any modifications made to your plan must be submitted by your attorney and approved by the trustee.
This Article May Interest You Bankruptcy attorneys discuss bills included- n bankruptcy
Inside The Chapter 13 Bankruptcy:
A Chapter 13 bankruptcy can cost more than a Chapter 7; however, not all the fees are paid up front. Typically, a portion of the fees are paid to your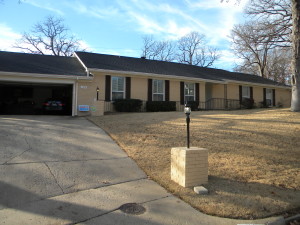 attorney after the case is filed through the plan payments.
Getting a plan approved is not always easy or quick. Your attorney will submit a proposed plan when your case is filed, but unless secured debt is listed in the exact dollar amount, there will probably be objections to the proposed plan. Sometimes delays in submitting your plan payment will also cause objections to the confirmation of the plan.
Get A Free Consultation Today:
If you want a free Chapter 13 bankruptcy consultation with a Bankruptcy Law Firm simply call us. Remember South Tulsa Bankruptcy Lawyers is not a referral web site. We don't share your personal information with hundreds of attorneys. We don't charge outside attorneys a price for a referral. Rather, when you call or email us a bankruptcy question you will talk directly to a Bankruptcy Lawyer. Have a Bankruptcy question….Call us today at 918.739.8984